Parks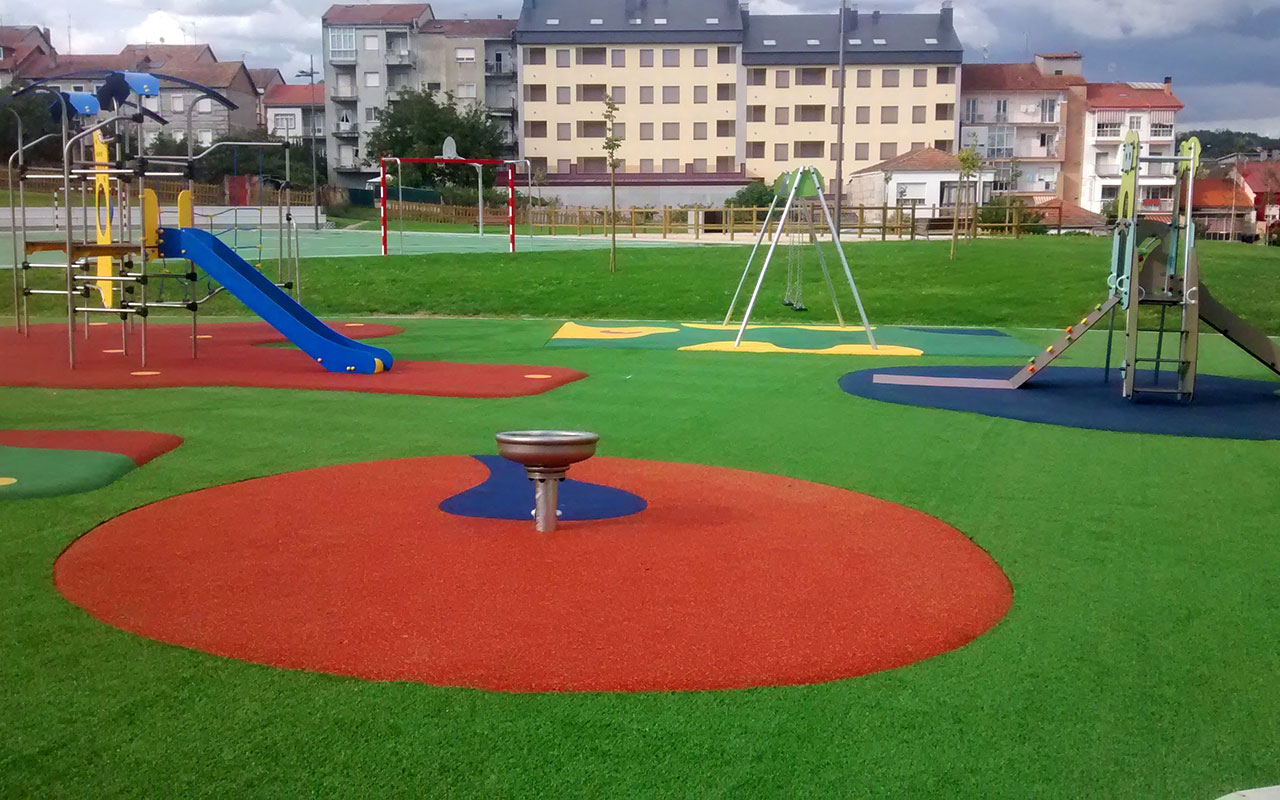 We build playgrounds from scratch, with project development and subsequent certification.
We carry out the following:
Concrete base floor with incline for water drainage.
Channeling strips for water collection.
Rubber tile or continuous rubber floors in various colors and patterns.
Supply and installation of educational, thematic or bio-healthy games for all ages, certified by the manufacturer and in accordance with EU regulations.
Finishing of common areas with residential artificial turf and fencing in wood or colorful polyethylene.