Football 5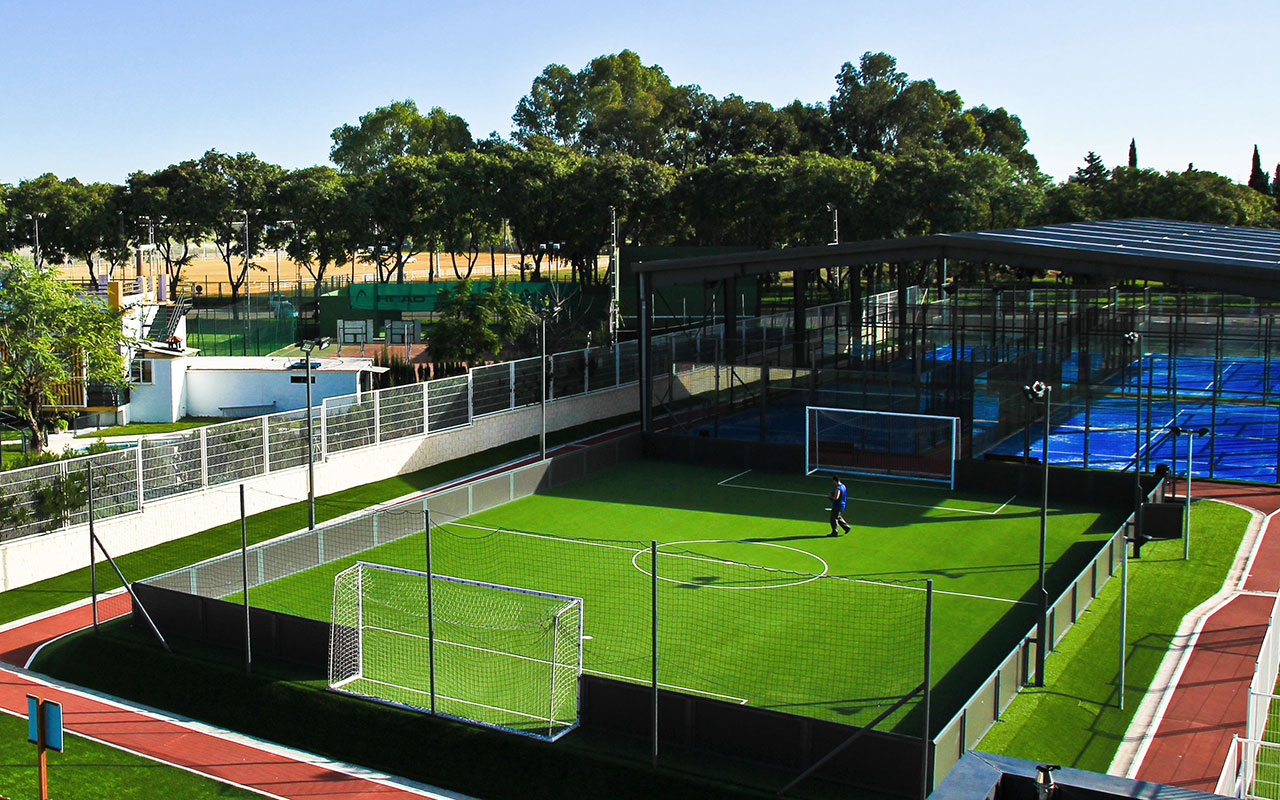 This is one of Sport Equipalia's newest products.
In the last year we have built the football 5, either in open-air or covered as you can see in the photos.
As usual, we provide not only the material, but we install everything, we offer a warranty, maintenance, and sports assessment.
It adapts to any size and incorporates all the elements that you can observe such as the perimeter closing, spotlights, safety nets, goal posts…
Built over an elastic foundation developed by our department of innovation and development, it prevents muscle injuries in an amazing way. It has been tested by many professional athletes such as players of the RC Deportivo de la Coruña, who use facilities built by us for when the weather does not allow training in the fields of Abegondo.